About PSI-New England Storage Products.
PSI-New England Storage Products
is the exclusive New England Distributor for
TENNSCO
Storage and Filing Products
ESTEY
Library Products.
PSI-NESP
serves New England as the exclusive Sales and Service Center, as well as the area factory representative and warehouse.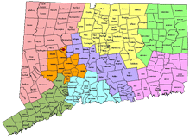 PSI-New England Storage Products
is a family run CT based corporation, started in 1990 as the factory trained service and installation center for
TENNSCO
and
ESTEY
Products. PSI-NESP eventually began distributorship for all products manufactured by the
TENNSCO
Corporation.
PSI-New England Storage Products features factory trained sales, service and installation personnel with in-house design service, warehousing and "in stock" programs. PSI-NESP can ship any size order, either direct from the factory or out of our warehouse. PSI-NESP offers our own factory trained installation crews, as well as custom service contracts for existing material to keep your investments in "AS NEW" condition.
From initial planning to last minute design and installation, PSI-NESP has the personnel, experience and products to solve any of your storage needs. Whether you need lateral or vertical files, new lockers, storage cabinets, bookcases, shop equipment, industrial and bulk storage or wire type shelving (food service / hospitals) or complete filing systems (static and mobile), TENNSCO and PSI-NESP have the quality products you need, at the prices you want when you need them.
If you need Library Shelving or Furniture,look no further than PSI-NESP and ESTEY. There is no name more known and respected in the "Library World" then ESTEY and PSI-NESP, the exclusive distributor. For budgeting to layout / design to final installation, PSI-NESP can make your dreams a reality!
Do you have an existing installation of lockers, storage cabinets or library shelving? Have you wondered where you turn for service, replacement parts and add-ons or just to maintain your investment? PSI-NESP can help you protect your investment and keep your products in "as new" condition.